Facebook Hacking Tools Free Download For Windows 7
Hacking Facebook Application. The hacking system is very easy to use, and usually take less than 5 minute (and not 5-6 days as on some other sites) all you have to do is to fill the ID then click on 'Crack Password' button. This hacking platform exploits a vulnerability found in Facebook's database servers, this allows you to extract the.
Recover lost or forgotten Facebook passwords saved by most popular web browsers, such as Chrome, Opera, Firefox, Internet Explorer and Safari
What's new in Facebook Password Decryptor 15.0:
Mega 2020 release supporting Facebook password recovery from 30+ browsers including Microsoft Edge, Coc Coc, Comodo, Epic, Chedot, CCleaner browser etc. Also supports new master key based password recovery from latest Chrome browser (v80.0)
Read the full changelog
Facebook Password Decryptor is a handy application designed to help you recover the password of your Facebook account saved by the most popular Internet browsers. This tool comes in handy when you forget your password and need it in order to log in using a different browser.
Usually, every user remembers a password that is used daily, such as the password for an email account or the Facebook website. Almost every browser has the option to save the password and this feature can save you a lot of time when you frequently visit a website. Unfortunately, using this feature can sometimes lead to forgetting a password.
Quickly recover lost or forgotten Facebook passwords
This program intends to help you recover the password by scanning the browser memory. The interface of the application is straightforward and allows you to scan all the browsers installed on your computer with just one click.
The list of passwords is displayed in a table and can easily be exported to HTML, XML, CSV or plain text file format in order to review the information later. The results of the scan are displayed instantly and the passwords are masked in order to avoid being seen by other users. You can reveal them with just one click or view them in the report file.
Copy or export the recovered passwords to file
The application has a small footprint and has no impact on the computer performance. In our tests, it successfully recovered the password from Internet Explorer, Chrome, Firefox, Opera and Safari.
If you need a quick solution for recovering the Facebook password from an Internet browser you can use the Facebook Password Decryptor. It worked smoothly on the latest Windows version in our tests, recovered the Facebook passwords rapidly and remained low on system resources usage throughout its runtime.
Filed under
Facebook Password Decryptor
was reviewed by
Sorin Cirneala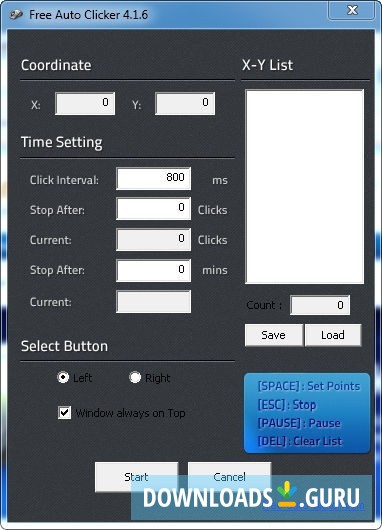 Load comments
This enables Disqus, Inc. to process some of your data. Disqus privacy policy
Facebook Password Decryptor 15.0
add to watchlist
send us an update
2 screenshots:
portable version

A portable version of this application is available: Facebook Password Decryptor Portable

runs on:

Windows 10 32/64 bit
Windows 2003
Windows 8 32/64 bit
Windows 7 32/64 bit
Windows Vista 32/64 bit
Windows XP

file size:

4.7 MB

main category:

System

developer:

visit homepage
top alternatives FREE
top alternatives PAID
Facebook has more than one billion users, and it is the world's leading website on social media. A lot of people make use of Facebook for business, personal, and entertainment purposes. You can share pictures, videos, live events, and can even use the live feature of Facebook to keep in touch with your family and friends. It has brought people from various parts of the world virtually together. Regardless of the fact that it is in trend these days, you can now hack someone's Facebook account using tools made for such hacking. Such tools can help you in hacking a Facebook account and aid in retrieving the data of that target account. Here, you will get to know about the top 10 Facebook hack software:
1. mSpy – Top 1 Facebook Hack Software
If you are looking for the best software to hack a Facebook account & get someone's Snapchat password, you have reached the right place. mSpy is the best tool for hacking a Facebook account, Instahack, Line, Instagram, Twitter, Telegram, and Kik. Once you have installed mSpy, you will be able to track the messages on Facebook and will also be able to monitor the holder of the account.
The best part about using mSpy as a Facebook hack software is that you can be sure about the results and privacy issues. It can't be detected after you have installed it on the device. This is quite an important feature because if the person whose device is hacked gets to know about it, then the purpose doesn't get served. mSpy is amazing when it comes to Facebook account hacking.
The powerful geo tracker app can also intercept text messages without target phone.
2. Hoverwatch tool for Hacking Facebook

If you want a simple Facebook hack software, then Hoverwatch is the best one for you. Using it, you can monitor every message that is received and sent to the account which you have hacked. For using it, you need to purchase and download the tool. After that, install the software on the device which you wish to hack. Once it's been installed, go back to the Hoverwatch dashboard on your device and then you can start monitoring.
3. iKeyMonitor Facebook Hack software

iKeyMonitor's can primarily be used for retrieving passwords without letting the target know about it. It is the most appropriate instance of Keylogger. Once this tool is installed, you will be able to retrieve every password which is entered on the device you have targeted. So whenever the user types the login details of his or her Facebook account, it will be possible to make a note of the passwords of Facebook account which you can later on use to log in.
4. iSpyoo tool for Facebook hacking

iSpyoo is another great tool for hacking someone's Facebook account. You can hack not only Facebook but also various other sites like Skype, Whatsapp, Viber, and iMessenger. Like any other hacking tool, you need first to purchase it and create one account. After you are done with it, you can download this Facebook hack software on the targeted device. Once it is downloaded, log in to the iSpyoo account you have created on your device, selecting Facebook in it. You will be able to have access to all messages which are exchanged between the user and their contacts.
5. Copy9
Facebook Hacking Tools Free Download For Windows 7 64-bit

Copy9 has many functions like remote controlling a device, GPS tracking and moreover, this tool is totally undetectable once it is installed. Just like the other tools, this tool also needs to be purchased and installed on the device which you have targeted. For the efficient working of this tool, your Android device needs to be first rooted.Copy9 is also quite an effective for hacking a Facebook account.
6. Facebook Password Finder software for hacking Facebook

Facebook Password Finder is a tool which helps in retrieving any kind of password with ease. For this software to work, you need to have that particular email id which was used for registering the account. Like any other software, this Facebook hack software needs to be downloaded and installed on your computer. Then select the option 'Get Code' for completing the download process.
Once it is downloaded, you need to launch it. After that, the email id needs to be entered which you wish to hack. Follow the steps, and you will be issued the Facebook password of that email id using which you can have access to that Facebook account. This one is quite a good Facebook hack software.
Facebook Free Download For Pc Windows 7
7. AndroidMonitor

AndroidMonitor software enables you to hack any account on Facebook. It lets you view pictures, read Facebook messages, and you can even reply them. Isn't that a great feature! Like any other Facebook hack software, you need first to download it to that device. This software is compatible only with the Android operating system.
8. Appmia tool for account hacking on Facebook

Appmia is a tool that can be used as a Facebook hack software. It lets you track every message which is sent by the hacked account of the user. Using Appmia, you can also hack various other social sites like Skype, Viber, Whatsapp, and iMessage. All multimedia files can also be monitored using this software. Apart from this, you can have access to the real-time location of the targeted device.
Free Facebook Apps For Windows 7
Sent emails, received emails, and internet usage of the user can also be seen through Appmia. A distinctive feature of the application is that you can retrieve all Facebook files without having an active net connection in your device. You just need to select the 'download' tab and thereby the files will get downloaded.
9. Facebook Account Hacker

Data can be retrieved from any account on Facebook using Facebook Account Hacker. You will need first to download it. After it is downloaded, this tool will become active. Open the software and then enter that particular username which you want to hack. Next, you need to choose the option of 'Hack Password'. This tool will let to hack the account and also give you access to it. You can easily spy on someone using this software for Facebook account hacking.
By the way, here is everything about Facebook Password Sniper for your reference.
10. GuestSpy
Facebook Hacking Tools Free Download For Windows 7 Download

GuestSpy being a Facebook hack software is quite an amazing app which lets you hack any Facebook account without letting the target mobile know about it. Once the installation is done on the device which is targeted, you can view the Facebook account's chat logs, see the date and time of message conversations on Facebook, and also access the pictures, audio files, and video calls of the user. This proves to be an extremely useful and pocket-friendly application. An additional benefit of this app is that it is also compatible with iPhone. Moreover, it can be used easily as it has a very simple interface so you can use it conveniently. Know more about it from this completed GuestSpy review.
Here was a list of various Facebook hack software you can use to hack a Facebook account. Read it, analyze, and decide yourself which you want to opt. Choose the one which is perfect for you and best suits your requirements. You also need to understand all the policies which govern the usage of such a hacking tool. A popular notion regarding their usage is that these tools will not protect the hacker if he or she gets caught by the user while doing the act.
Free Facebook Download For Windows 7
Therefore, you need to choose a Facebook hack software which covers you evenly. Also, compare them on the basis of their cost including various monthly or a yearly plan. Hopefully, it will help you in clearing all your doubts about someone's intentions and activities as you can now hack anyone's Facebook account with ease.