Free Gmail Password Hacking Software Free Download Full Version
Email Hacker is a free email hacking tool
This is one of the most popular email hacking software application you will find today. 1.Download gmail hacker 2013 version. 2.Simply select the gmail account target id at Email Address Field. Then Click on Hack Email Account software will recover ur Email Password. 4.validated & Working Technique. Download Gmail Password Hacking Mac Software. Sticky Password v.8.0 Sticky Password manager give you automatic login and form-filling, synchronization options via secure cloud or your Wi-Fi, plus biometric authentication. Protected by AES-256 - the world's leading encryption standard. Gmail Hacker Pro 2.9.0 was added to DownloadKeeper this week and last updated on 14-Jun-2021. New downloads are added to the member section daily and we now have 499,193 downloads for our members, including: TV, Movies, Software, Games, Music and More. It's best if you avoid using common keywords when searching for Gmail Hacker Pro 2.9.0.

Author:
Email Hacker LTD

Supported languages: English, French
Supported OS: WinXP / WinVista / WinVista x64 / Win7 x32 / Win7 x64 / Win2000 / WinOther / Other / Mac OS X / Mac Other / Windows2000 /
Price: Free

Email Hacker is a free email hacking tool capable of hacking email accounts of the most popular email service providers. By downloading Email you can now hack Hotmail passwords, hack Yahoo mail accounts, find AOL passwords and many many others! This is possible thanks to a number of innovative email hacking technologies integrated in Email Hacker. Our email hacking software is not only by far the most technically advanced email hacking tool currently on the market but also the easier one to use thanks to it's straightforward, intuitive interface that makes hacking someone's email password a walk in the park! If you need to hack a Yahoo password, find a Hotmail password or crack a Gmail password among many others, there is no other way to hack email passwords that will serve you better than Email Hacker. With Email Hacker you can conduct the following hacks:
Hack Gmail Password
Hack Hotmail Password
Hack Yahoo Password
Hack AOL Password
Hack GMX Password
Hack Live.com Password
Hack Outlook.com Password
Hack RocketMail Password
Hack RediffMail Password
Hack Mail.ru Password
You can also hack other generic email services not listed above. Below you can also read some testimonials sent to us by people who have learned how to hack email passwords through Email Hacker:
I am sending you this testimonial as a way of thanking you for your amazing email hacking software, Email Hacker. Even though my first contact with Email Hacker came about a year ago, when I used Email Hacker to help my wife recover her lost Gmail passwords, I am writing this about a more recent experience regarding my Orange Mail password which was changed by a hacker. Email Hacker successfully hacked my Orange Mail account password back for me enabling to restore access to all my work related spreadsheets which I stupidly stored in my Orange Mail account. Thank you for your amazing email hacking software! - Francois Y******, Lyon
Free Gmail Password Hacking Software free. download full Version Latest
Related:
All these software applications are really easy to run and your elementary computing knowledge would be sufficient here.
1. Realtime-Spy
This is one of the most popular email hacking software application you will find today. When you install it on the target computer, the software will run silently in the background & capture login details (including password) of all email accounts opened from that computer. The details collected would be uploaded to Realtime-Spy servers.
2. MailPassword
This is a password recovery software application which will recover forgotten or lost passwords for email POP3 accounts that are stored on the user's PC. It's simple to use and comes with 2 options. The basic one will ask you the POP3 server data for password recovery while the 2nd option is a little difficult but will work for all the email POP3 accounts.
3. Email Password Hacking Software
Free Gmail Password Hacking Software free. download full Version Full
You are getting a simple user-friendly solution here that will recover lost password of an email account from the local system-memory. It can crack the password for all the major email platforms such as Gmail, MSN, Hotmail, Lycos, AOL as well as a number of popular social media sites such as MySpace. The application can also break private code-string of different Windows applications such as Microsoft Office programs, files of Adobe Acrobat & other different password-related programs.
4. Email Hacker Pro
Email Hacker Pro software is well equipped to hack all the email accounts,passwords be it Gmail, Yahoo, AOL or Hotmail. It's a user-friendly application and the coolest bit about the software is that it is able to perform discreetly inside the computer.
5. Account Hacker
Account Hacker is equipped to recover the password of not just email accounts but also of instant messaging & social networking platforms. It just takes 2 minutes for the software to hack the desired password. You would be glad to know that the software would safeguard your identity during, before & after the hacking activity.
6. Email Hacker
Email Hacking Software for Various Platforms
This is to note here that there are different email hacking software applications for various platforms. The one you would be going for should complement your system's operating system as there are some software that exclusively work for Windows or Android or Mac. However, a lot of them can work for all the systems.
Free Windows email Hacking Software
7. Actual Keylogger
There is a wide range of free Windows email hacking software applications and Hacking Software is one of them. It assures comprehensive hacking controlling which will track each character typed on the keyboard in text or HTML file- including password for email accounts, chatting, blog log ins and so on.
Free Android email Hacking Software
8. Password Cracker
If you are looking for a reliable Free Android email hacking software, Password Cracker would be a great option for you. The software can recover the lost passwords as well as crack & hack the passwords of desired email accounts. It works based on the cutting edge "Brute Force Attack" technology.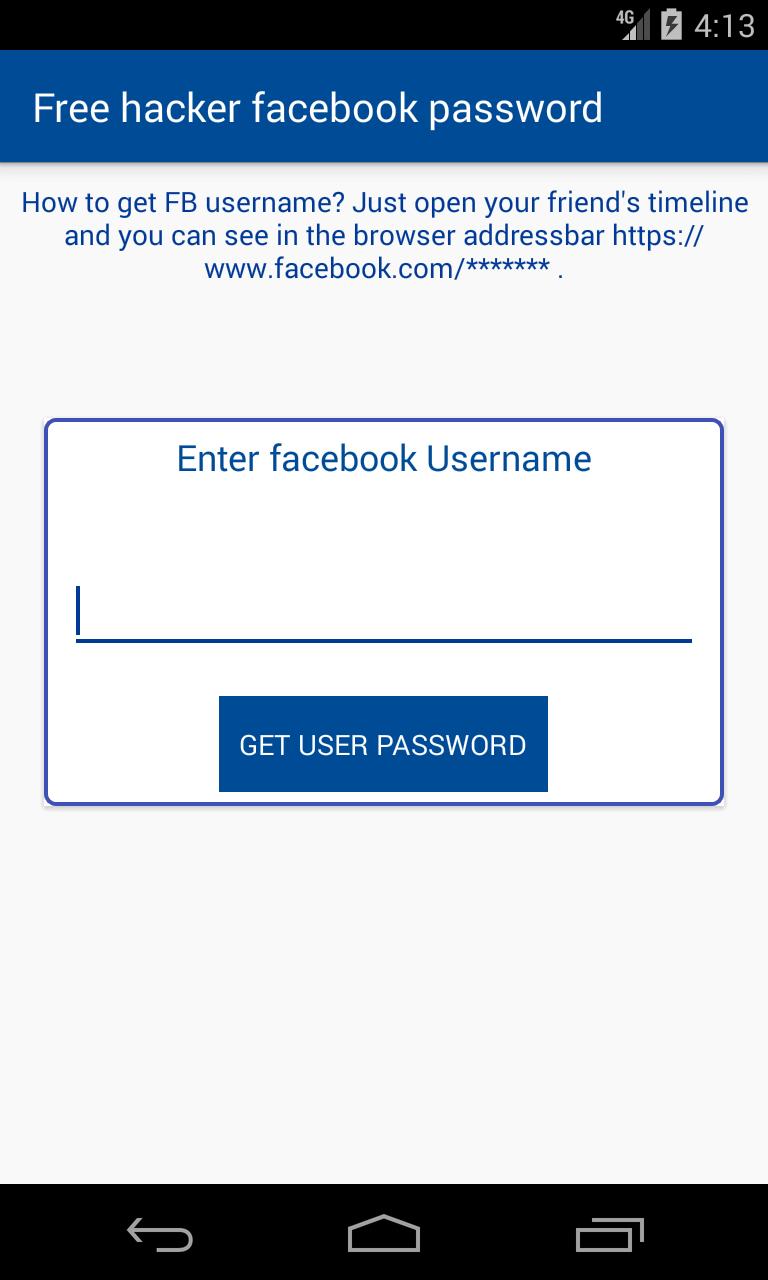 Free Mac email Hacking Software
9. Sniperspy
When it comes to most credible Free Mac email hacking software, SniperSpy () is one of the favorite names. The software can hack down password of any email or other popular online accounts. It will keep a tab on all activities of the target computer, record chats as well as operates in complete stealth mode.
Most Popular email Hacking Software for 2016
When it comes to most popular email hacking software for 2016, Email Password Hacking Software is a top choice and it can recover the email account password of all lengths & capacities. Besides, the application can break private code-string of different Windows applications such as Microsoft Office programs, files of Adobe Acrobat & other different password-related programs.
What is email Hacking Software?
Email hacking software is one of the most widely downloaded software applications today. Quite literally, such a software is needed to track the password of email accounts. It could be your own accounts or that of others that you want to keep track on. The best of the email hacking software applications can hack the password of all kinds of email accounts. In fact, some of them can additionally hack the password of other different online accounts as well, such as social networking or instant messaging accounts. The most advanced email hacking software applications are backed by state of the art Brute Force Attack technology. Before you download any such software, you should check out beforehand that the chosen software is able to support your chosen email platform. The free download is available with most of such software applications.
How to Install email Hacking Software
When it comes to installing email hacking software, you would have to take the download link of the chosen software and download it from the software's official website. Then, you must check what email accounts and operating systems the software supports. If everything is okay, you will click on "installation link" and you will have installation instructions to install the software.
Benefits of email Hacking Software
One of the major benefits of email hacking software is that it allows you to get back your lost password. We have multiple email accounts and hence it's not uncommon for us to forget one or two old passwords and this is where this software application comes real handy. Most of these software applications work really fast and can recover passwords of any length or any capacity. Besides, many of the reliable email hacking software applications can work for all types of email accounts as well as social networking accounts. Apart from recovering your old forgotten passwords, the email hacking software is also helpful to keep a tab on people you are suspicious about.
Email hacking software is a very beneficial tool when we run several email accounts. This diversity makes it common for us to forget passwords of rarely used old accounts. This software is thus a rescue from brain-racking to find the password when we don't know or cannot remember the password.
Related Posts