Matrix Hack Facebook Download
How to hack someones Facebook easily?
. Matrixhack.nl receives approximately 40 visitors and 120 page impressions per day. Today, this Facebook data leak has been released for free on the same hacker forum for eight site 'credits,' a form of currency on the hacker forum, equal to approximately $2.19.
Hack someones Facebook within just a few minutes. The time it takes depends on how complex and long their password is. Our exploit uses a brute force method to hack the password, which means we run thousands of potential combinations through the login page to see if it's correct. If successful, you will be notified and requested to enter an authorization code. Please click the link and complete a quick free survey which will then provide you with the code afterwards. Their Facebook password will then be revealed in the text box in plain text. Copy and paste this password into Facebook along with their username or email address to access their account.
How to hack a Facebook account, Step by step:
If you want to hack a facebook account, the easiest way is, your one and only way to hack a facebook account for free online. Facebook hacking is a relatively difficult concept. Hacking a facebook account requires years and years of programming knowledge and knowledge to facebooks infrastructure. Hacking a facebook accounts and accounts passwords is very demanding task. We are a team of software students who polish our facebook hacking skills by hacking facebook accounts passwords free on demand. In the past hacking a facebook account or any account was very easy but with progression of technology loop holes which were used for facebook hacking can no longer be used. That is why we practice new and proven ways to hack facebook account.

Best facebook Hacker For free without surveys?
The best Facebook Hacker from your browser, without surveys, is to use the data tools they can provide us (cookies, cache and others). The most common thing is to check the password log. The only thing to do is to get that person's Facebook password using our Facebook hacker app. This can be something really easy if you want to spy on your couple. The Facebook software has an advanced security firewall. Even so, it still has some vulnerabilities. Using those vulnerabilities, we developed a panel which relies on a Facebook hacking script to hack any account for you.
How to hack facebook account from a phone?
Facebook hack on mobile is another hack tool that is primarily designed to hack facebook online in a few simple steps. It is equipped with some features that allow you to hack any type of account or Facebook page. The operation of this method is identical to method 1 where we use facebook password cracker service. Another major benefit of using this service is that you do not need to use a service to use it. This tool is totally a hack Facebook free.
How we hack facebook account passwords?
Our service is completely free and is able to hack facebook passwords. We have an incredible success rate by using a mathematically certain method known as brute force. This website has been developed and funded by a group of coders and hackers who have decided to provide their service to the public. The demand to hack Facebook has grown exponentially in recent years, yet it's still difficult to find working methods. Most downloads contain viruses which usually steal your own password, so by using an online version such as ours is completely safe. Your victim will never know you have access to their account as we get their original password for you so you can login as well as them.
How does it work?
Matrix is really a decentralised conversation store rather than a messaging protocol. When you send a message in Matrix, it is replicated over all the servers whose users are participating in a given conversation - similarly to how commits are replicated between Git repositories. There is no single point of control or failure in a Matrix conversation which spans multiple servers: the act of communication with someone elsewhere in Matrix shares ownership of the conversation equally with them. Even if your server goes offline, the conversation can continue uninterrupted elsewhere until it returns.
This means that every server has total self-sovereignty over its users data - and anyone can choose or run their own server and participate in the wider Matrix network. This is how Matrix democratises control over communication.
By default, Matrix uses simple HTTPS+JSON APIs as its baseline transport, but also embraces more sophisticated transports such as WebSockets or ultra-low-bandwidth Matrix via CoAP+Noise.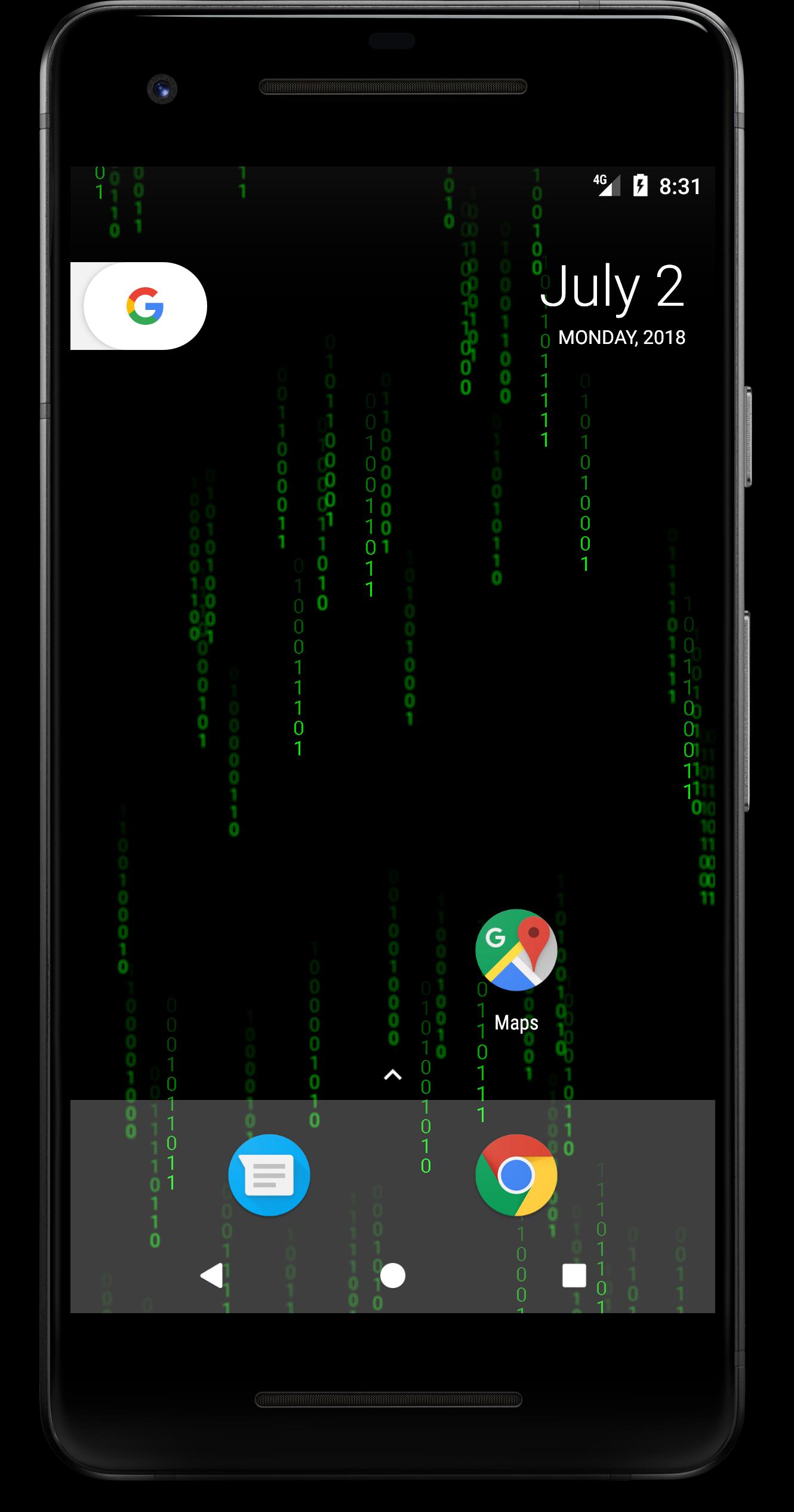 Here are three Matrix homeservers, each with one client connected.
The clients are all participating in the same Matrix room, which is synchronised across the three participating servers.
Alice sends a JSON message to a room on her homeserver.
Alice's homeserver adds the JSON to its graph of history, linking it to the most recent unlinked object(s) in the graph.
The server then signs the JSON including the signatures of the parent objects to calculate a tamper-resistent signature for the history.
The server then sends the signed JSON over HTTPS to any other servers which are participating in the room.
The destination servers perform a series of checks on the message:
Validate the message signature to protect against tampering with history
Validate the HTTP request's auth signature to protect against identity spoofing
Validate whether Alice's historical permissions allow her to send this particular message
If these checks pass, the JSON is added to the destination servers' graphs.
Destination clients receive Alice's message with a long-lived GET request. (Clients are free to implement more efficient transports than polling as desired).
Bob sends a response to Alice's message, and his server adds his message into his copy of the room's history, linking it to the most recent unlinked object in the graph - Alice's last message.
Facebook Hack Software Download
Meanwhile, Charlie also responds to Alice's message - racing with Bob's message.
Alice, Bob and Charlie's homeservers all have different views of the message history at this point - but Matrix is designed to handle this inconsistency.
Bob's homeserver relays his message through to Alice and Charlie's servers, who accept it.
At this point Alice and Bob are in sync, but Charlie's room history has split - both messages 2 and 3 follow on from message 1. This is not a problem; Charlie's client will be told about Bob's message and can handle it however it chooses.
Charlie's homeserver relays his message through as well, at which point all 3 servers have a consistent view of history again (including the race between Bob and Charlie). All three clients have seen all three messages, and the room history is now back in sync across the participating servers.
Matrix Hack Facebook Download
Later on, Alice sends another message - her homeserver adds it to her history, and links it to the most recent unlinked objects in the graph: Bob and Charlie's messages.
This effectively merges the split in history and asserts the integrity of the room (or at least her view of it).
Matrix Hacker
Alice's message is then relayed to the other participating servers, which accept it and update their own history with the same rules, ensuring eventual consistency and integrity of the distributed room history.