Wps Wps Hacker App Download
WPS Wpa Tester premium apk is the best app to access vulnerable WPS protocol easily. You can hack wifi network and get your desired password to access the network from this pro software free.
How to hack WiFi password using WPS WPA Tester You can hack only vulnerable access point through this app. Although there is some requirement needed to do this and they are –.
Hijacker is a native GUI which provides Reaver for Android along with Aircrack-ng, Airodump-ng and MDK3 making it a powerful Wifi hacker app. It offers a simple and easy UI to use these tools without typing commands in a console and copy & pasting MAC addresses. Features of Hijacker Reaver For Android Wifi Hacker App Information Gathering View a list of access points and stations (clients.
When it comes to most popular Wifi hacking software for 2016, you can opt for Wi-Fi Hacker.The user-friendly software program is well equipped to hack both WPA & WPA2 as well as WEP and promises you good support against the WPS attack. Its virus-free nature is one of the main reasons for its popularity today. What is Wi-Fi Hacking Software?
| | |
| --- | --- |
| App Name | WPA WPS Tester Premium |
| Version | 4.0.1 |
| Released On | 31 January 2015 |
| Updated On | 16 July 2020 |
| Developer | Sangiorgi Srl |
| Supported On | 4.1 and up |
| Size | 8.9 MB |
| Category | Tools |
Table of Contents
1

What is Wps Wpa Tester Premium APK?

3

How to hack WiFi password using WPS WPA Tester

5

WPS WPA Tester Premium apk 4.0.1 Free Download Latest Version
What is Wps Wpa Tester Premium APK?
This is the best software to check the WPS protocol of your of your point of access has a vulnerability or not. If have, you can easily access the wifi network easily. This app has two version one is free and another is premium. Both do the same work but in the pro version you can use this software add free.
But make sure that you only use it for good purpose. As this is a powerful software, you have to be careful when you use it. Because, if you caught using it in the wrong way you may be punished by whom you are using free wifi.
What does Wps Wpa tester do?
Using this application you are able to connect to any Wi-Fi access point via WPS PIN. And the pin is calculated with several algorithms through MAC Adress and some other pins from the local database for some Access Point.
How to protect your wifi from WPS WPA tester?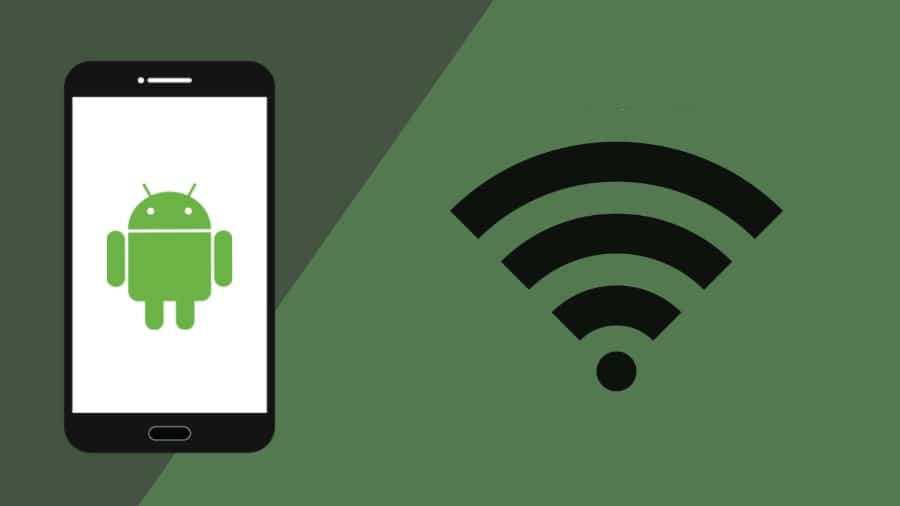 If you find that your access point has WPS protocol enabled do the following trick.
First, Disable WPS which gives access to the router,
Use WPA2 instead of WPA because it is more secure,
You can upgrade your firmware if there are available,
Also using the password using – Small letter, Capital letter, Number, Space, Special Character and password must be at least 10 character,
Example – – aA1!&% jk [email protected]la;a)(353
How to hack WiFi password using WPS WPA Tester
You can hack only vulnerable access point through this app. Although there is some requirement needed to do this and they are –
Requirement
Android Operating System OS 5+ ( Recommended, because it works when your device is not rooted )
A rooted device ( But you can do it without root )
At least 50% charge, because it is a slow process,
And around 15+ minute.
Text instruction
At first, Download Wps Wpa Tester Premium apk from the download link,
You can also use the free version – but it contains ads,
Then install it – but you have to enable installation from Unknown Source.
Now open the app and click on refresh,
Now find green icon – which means this network is vulnerable to hack and get WiFi Password.
Tap on it and Click automatic Connect,
You can also select one by one PIN to complete the process,
Now you have hacked the network.
Using WPS WPA software you can see your Saved WiFi password easily. But to see your Android mobile need to be rooted. If your device is rooted, open this application then click on Password, now you are showing the saved password.
Apps You Might Like – FaceApp Pro Apk and Autodesk Sketchbook Pro Apk
All Bug Fixes from the previous version,
User Interface and Experience improved,
Added FAQ to Support the premium member only,
Added latest several PINS – 2019 Special,
In this new method, the app will not retry the same wrong PINs you tried previously,
It has added Vendor for Offline PIN,
Connection improved and much more.
WPS WPA Tester Premium apk 4.0.1 Free Download Latest Version
You can download this software from Google Play Store, but for the premium version, you need to pay around 2$. But I am giving both Play Store and Free Download Link.
Technological advancement has led to a significant percentage increase in internet usage. Walk into the new colleges, and you will find WiFi zones everywhere. Even the government and other non-profit organizations are providing the public with a free WiFi zone, making internet easily accessible and cheap to the public.
Usually, whenever Android users find a WiFi network, they tend to download the big files that they can't download over the cellular data, or to play Android games with hacking app. It is always an opportunity to update apps and download new ones. Free is good. Everybody likes free. These users try to hack the network. It is because there is no business, in their right mind, that would give out their WiFi network login details to a non-customer. So, the best thing to do is try and hack the WiFi password on their Android phone.
Well, hacking a WiFi network may not be illegal as such if it is done for security reasons. As a system administrator, you will need to hack into your network now and then to be able to pinpoint the loopholes and try to fix them. That is ethical. What is illegal is when you hack into a WiFi network that doesn't belong to you for your gain.
Here is the thing, WiFi on Android cell phones is effectively inclined to hacking, and there exist many best Android WiFi hacker apps. These apps can even hack the secret phrase of an established smartphone. This implies no gadget or system is secure. Android WiFi hacking is not as easy as it seems to be, but these best WiFi hacking apps for Android 2019 can make it quite easy.
Note: Before going further with the hacking, check if the WiFi Network is WPS enabled. Also, some hacker apps require you to root Android phone, so please ensure that your device is rooted and runs on Android 4.0 version or higher before using those apps. Those are the basic requirements to use these real WiFi hacker apps for Android that we will be discussing in this article. Now let us have a look into more details of every hacking application.
How To Hack WiFi Password on Android?
If you want to hack WiFi password, then this guide would be of great help for you. The truth is, getting the WiFi network login details of your neighbors means free internet and access to many services. There are many WiFi hacker online tools to hack WiFi passwords online. Moreover, trying out every application is a bit tiresome. Being a WiFi password hacker means you require the best tool that can hack almost any WiFi going through all the security obstacles. It doesn't take much time to learn how to hack WiFi. All you need to do is download one of the best WiFi hacker tool that will help you hack WiFi passcodes without affecting the software in the system.
With these Android WiFi password hacker tools, you can be sure to crack nearly any strong password.
#1 Aircrack-ng
Wps App Install
Aircrack-ng is the most reliable and trusted app by many Hackers. This app is also available on the Ubuntu platform and is widely used by Wi-Fi hackers across the globe. The app was designed and ported by Android Developers and Enthusiasts at XDA Developers. Just download this WiFi password hacker tool from the Google Play store (Fix Google Play Store not working on Android) to get enough protection to your network and at the same time can hack other networks in case of any security violation.
#2 WiFi WPS WPA Tester
The WiFi WPS WPA tester was developed by Saniorgl SRL. The app is available in the Google Play Store, making it one of the most famous WiFi Hacking Apps in the world. The developer's intention for making this app was to scan the weaknesses found in the Wi-Fi Networks. It has now grown into a popular and best WiFi hacker app for Android without root.
For the devices without root permissions and with Android version above Android 5.0 (Lollipop), they can connect with this app, but they will not be able to view the WEP-WPA-WPA2. Also, while using the app, you will need to be very patient as it takes time for it to crack a Wi-Fi network.
#3 WiFinspect
WiFinspect was developed for the mobile security professionals who wish to monitor the networks around. It is one of the best WiFi hacking tools for Android. Its design is so simple, and that is the factor behind the smooth functioning of the app. The app supports many languages and can be able to detect whatever device is connected to your Network whether it is a TV, laptop, Mobile, PS, XBOX, etc. dSploit. You are not required to root Android in order to use this app to hack Android WiFi, however you can root your phone to unlock more functions of the app. And with root access to the Android smartphone, Wi-Fi Inspect can quickly help you crack into any network.
Just like WiFi WPA WPS Tester, dSploit was also developed specifically for finding out Vulnerabilities in the Wi-Fi Networks; in easy to understand words, it is a WIFI penetration testing tool. It also helps in analyzing and controlling your network and all other types of information that may be on your network. Apart from being able to hack other people's WIFI networks, the app also helps in controlling and taking care of the devices that are connected to the same Wi-Fi network.
#4 Arpspoof
Arpspoof was developed as a part of the dsniff package. The author of this app ensured further development of his app by making it open source. Working on a simple mechanism, this app is mainly used for network auditing.
Arpspoof likewise shows the bundles that the unfortunate casualties are sending to the gadget, however it doesn't spare them. Arpspoof attempts to divert the traffic found on a nearby system with the assistance of a component called "Faking ARP answers" and consequently sending them back to a particular unfortunate casualty or every one of the hosts found.
#5 Network Mapper
Mainly used by the network professionals, the Network Mapper, also known as Nmap for Android, was developed purposely for network exploration. It works on both rooted and non-rooted Android devices. Though works on a non-rooted device, still the user may not be able to use advanced features of this Android hacking app.
Nmap performs a network scan to identify the details of all the systems connected to networks and the ports. The app can let the user have a look at services, hosts, firewalls, packets and more.
#6 WPS Connect
WPS Connect outstandingly provides ease to the users to use this app. This app is for those who want to check the security of their WiFi network, and supports a maximum number of routers, and that increases your probability of successfully breaking into a WiFi network. This app targets those networks which are easily vulnerable using some of the default PIN combos. Most significant of the routers are vulnerable, and if the user is a noob, a probability of you in getting success becomes high.
Another thing you need to know about this app is that it needs root access and if your device isn't rooted, you can easily root it.
#7 Wifi Analyzer
Presently there may be a ton of Android hacking applications that can enable you to hack into a WiFi network yet that procedure can be very extensive and time taking. It turns out to be completely baffling to break a system and at last discovering that it is swarmed and an extremely moderate one.
Along these lines, Wifi Analyzer encourages you to examine the distinctive kind of WIFI arranges that are accessible close you and makes diagrams and information as indicated by the system and information velocities and dependability. In this way, you can be able to find a little less crowded network with more data speed so it can spend your time cracking the most protected network for you.
Tip: Always remember not to hack into any unsecured WiFi, otherwise your will leave your personal information open to interception, modification, and theft. What's worse, your phone will be hacked and data loss may happen. Under such circumstance, you'd better use Android Data Recovery program to recover the deleted data as soon as possible.
Final Words
Indeed, countless applications in the market can assist you with playing with powerless WiFi organises yet on the off chance that I attempt to incorporate them all it will be incomprehensible. So I endeavored to abbreviate my rundown out, and in the wake of researching by remembering certain criteria I concocted these applications. These are probably the best WiFi hacking apps for Android that you can as of now find available, and I can wager that you will love it if you also are a nerd or a Tech Lover like me.
Related Articles
Wps Wps Hacker App Download Pc
New Articles